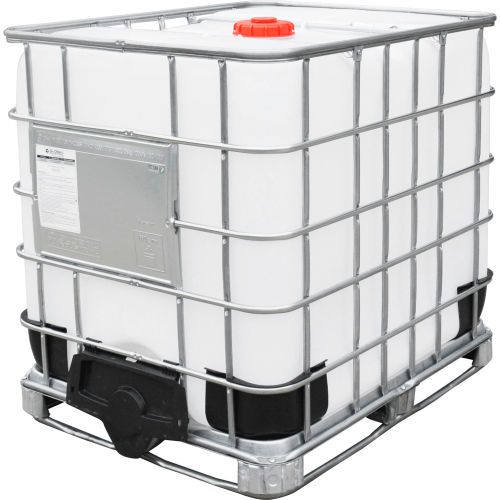 275 Gallon Poly Tote, Reconditioned Bottle and Cage (Over 200 in stock)
CATEGORY: Tote
SUBCLASS: One-way tote, 275 gallon, Reconditioned bottle and cage
ALLOY: POLY
GALLONS: 275
DIA/WIDTH: 3'10"
LENGTH : 4'10"
HEIGHT: 3'10"
V/H: V
SHELL MATERIAL: POLY
Quantity: Over 200
Contact us for quantity discount
LOCATION: ALVIN, TX (Coastal Container Services Yard)
Condition: Used: One-way tote, 275 gallon, Reconditioned bottle and cage
New bottle and reconditioned one-way totes are available in 275 & 330 gallon sizes. Stainless and rotomold plastic totes come in various sizes. Our in-house pressure testing systems certify that all quality totes are recognized as UN-rated containers.
Coastal Container Services (CCS) supplies and recycles various IBCs or totes to meet every chemical, pharmaceutical, or food industry need. Available in various forms and sizes, we offer one-way, rotomold, stainless steel and ISO containers.
Customer is responsible for shipping and return cost. We Always allow to customers to come inspect or send a third party to inspect. Don't hesitate to reach out to us. Equipment is As is Where is.