When you need commercial or industrial International Standard Organization (ISO) tank containers in Houston, there isn't a more trusted name to turn to than Coastal Container Services. Our ISO sales team can evaluate your needs and create a custom solution that is cost-effective and successful in meeting the necessary delivery requirements. When you work with us, you can expect a high-quality ISO tank container, superior customer service, and a seamless process from start to finish. Learn more about our ISO tanks, then contact us for a no-obligation price quote.
What Are ISO Tanks?
An ISO tank is a large, cylindrical container used for transporting bulk amounts of hazardous and non-hazardous liquids. From food-grade products to chemicals and gases, these containers can carry virtually any type of liquid, thanks to steel construction. ISO tanks are built using a specific set of sizes and dimensions that meet requirements set by the International Organization for Standardization (ISO).
ISO tank containers are sizable, ranging in capacity from 5,000 to 40,000 liters. Despite this, however, they can conveniently be moved by truck, ship, or train from the greater Houston area. These tanks are also designed to be easy to load and unload. ISO tanks are versatile for carrying many liquids, and they keep different products safe during transport because they can be pressurized and temperature controlled. At Coastal Container Services, we've found that our customers use our ISO tanks for milk, hydrogen peroxide, liquid resins, and more.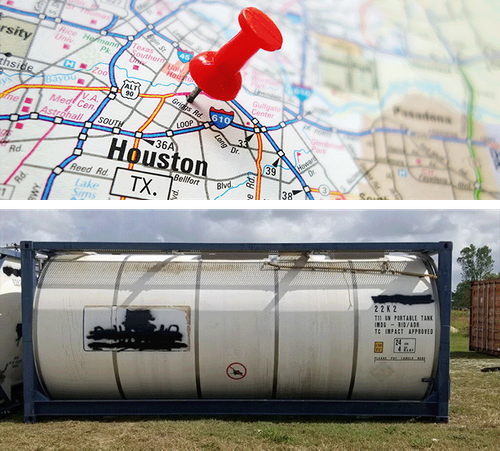 Ways To Use ISO Tanks in Houston
Not sure if an ISO tank is right for your commercial or industrial business? Here are three ways to use our ISO tank containers in Houston.
Secure Transport — Transporting chemicals and gases can be dangerous, but ISO tanks make it as safe as possible. Their airtight design ensures hazardous and non-hazardous liquids alike are transported securely.

Food-Grade Storage — ISO tanks are equipped with temperature control systems, making them ideal for storing and transporting food-grade liquids because they maintain product quality and freshness.

Cost-Effective — Unlike drums or barrels, ISO tanks are designed to take up as little space as possible, and they're easy to handle, making them cost-effective for transporting bulk amounts of liquid.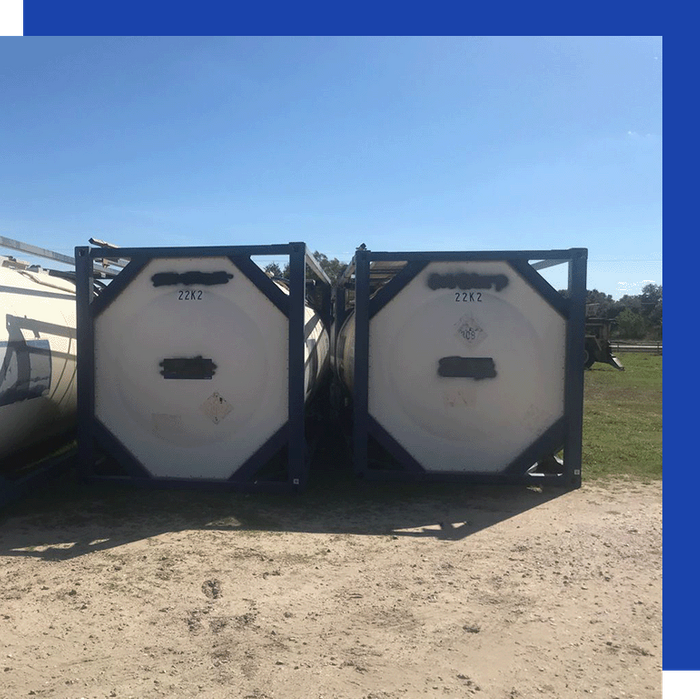 Why Our ISO Tanks Are the Best
When you're looking for ISO tanks for sale in Houston, you won't find better quality than what we have to offer at Coastal Container Services. But what makes our ISO tank containers the best? With more than 20 years in the industry, we know what our customers need. That's why we work hard to provide durable, versatile ISO tanks that make it safe and convenient to transport liquids. When you come to us with a project, our team can evaluate your requirements and determine a container solution that works.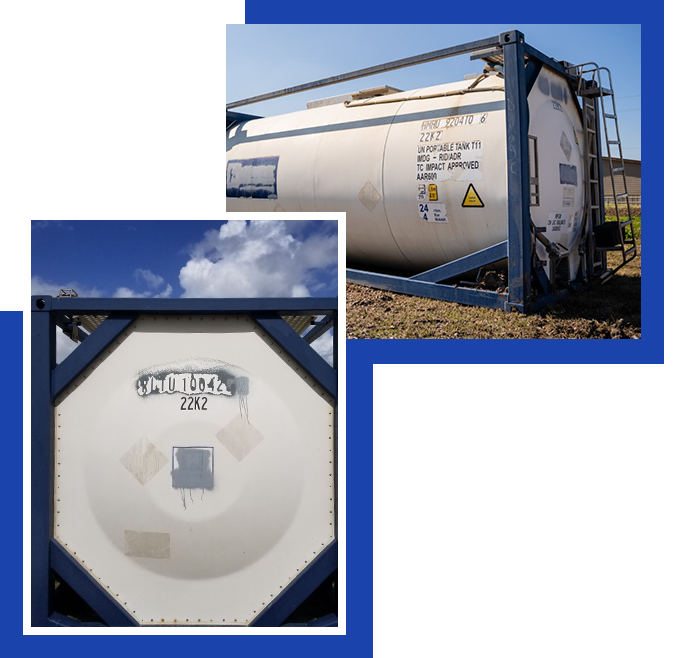 Coastal Container Services Is Here for You
At Coastal Container Services, we strive to deliver dependable results from the start. From the moment you approach us with your project to the final delivery of your ISO tanks, we're committed to providing a superior service experience that gets the job done efficiently and effectively. After all, we understand how integral secure liquid storage and transportation can be. No matter what commercial or industrial needs you may have, we're here for you.
Get Started With a Price Quote
Are you ready to discover what our ISO tank solutions can do for your products? Coastal Container Services is proud to serve businesses in the greater Houston area, and we're eager to get you started with a free, no-obligation quote. Contact us today to discuss your project with our ISO tank container experts.