At Coastal Container Services, we are pleased to provide the people of Houston with an array of intermediate bulk containers (IBCs) that are perfect for their industrial and commercial needs. Our IBCs are designed to offer a secure, efficient, and cost-effective way of handling and storing liquids, ranging from food and beverages to chemicals, oil, gas, and more.
What Are IBC Totes?
IBC totes (or intermediate bulk containers) are the unsung heroes of the storage world, quietly going about their business and making our lives easier every day. These large, reusable containers are used to store and transport liquids, solids, and granulated substances. This versatility makes them the chameleons of the container world, able to adapt to a wide range of substances and environments with ease. With their sturdy frames and durable construction, they are the workhorses of the storage industry, carrying the weight of the world on their broad shoulders. From the bustling city to the quiet countryside, IBC tank containers are the silent sentinels of liquid storage, always ready to serve when called upon.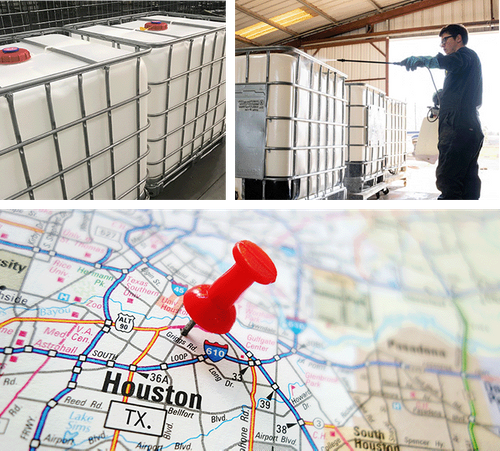 Why IBC Totes Are Relevant to Houston
Houston's diverse and vibrant culture is reflected in the city's major industries, including the transportation of chemicals, pharmaceuticals, and other materials. The use of IBC totes is a common and important practice that helps protect the city's landmarks and natural resources, such as the Buffalo Bayou and the Houston Ship Channel, from contamination. Furthermore, IBC containers allow businesses to efficiently move and store large quantities of materials, supporting the city's continued growth and prosperity.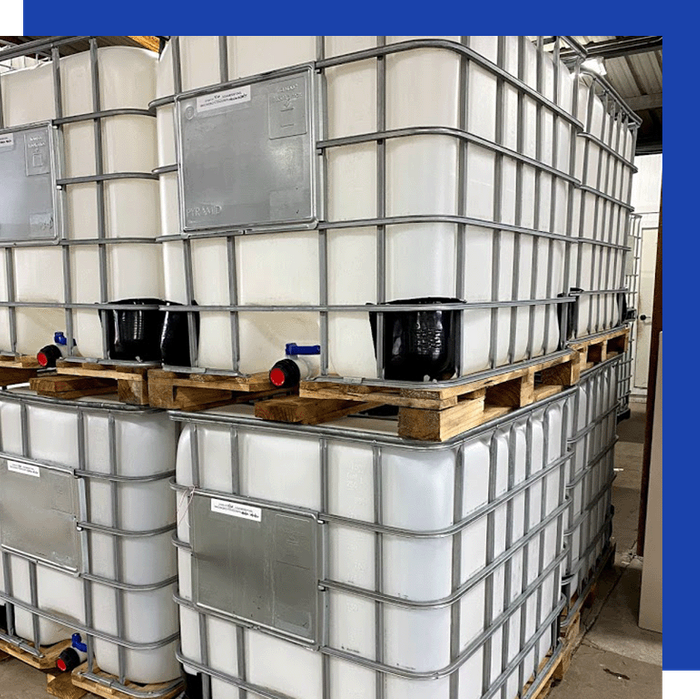 What Makes Our IBC Containers Different?
As a trusty alternative to traditional 55-gallon drums, IBC totes from Coastal Container Services are the talk of the town. We offer new, reconditioned, and rebottled units that are as reliable as a horse and as hardworking as a cowboy. They're the perfect solution for handling and storing liquids, whether you're in oil and gas, agriculture, or any other industry.
Made of high-grade materials and manufactured to meet the highest quality control standards, we are proud to offer IBC totes that are built tough. While our selections are as strong as a longhorn bull and as stable as a sturdy oak tree, don't be fooled — these totes are lightweight. And with our extensive selection of sizes, shapes, and styles, you're sure to find a safe and secure IBC tote for sale that fits your needs.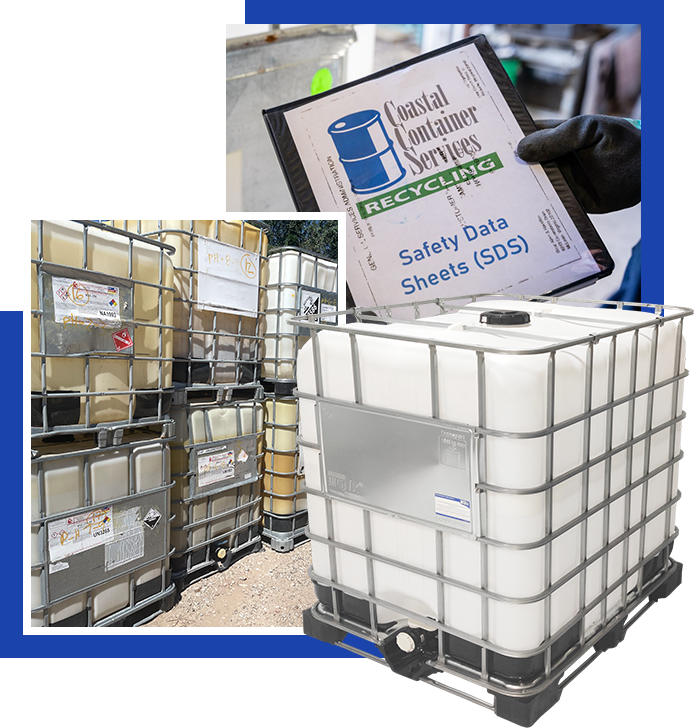 IBC Tote Recycling
In a world where waste and resource conservation is paramount, the impact of recycling your IBC tote cannot be understated. At Coastal Container Services, we are unwavering in our commitment to protecting the environment by meticulously separating and recycling all materials into new, useful products. Our recycling services are the cornerstone of our mission to help you reduce your carbon footprint and save money on waste disposal costs.
Our team of experts takes great pride in their ability to recycle IBC totes safely and responsibly. They possess the skills necessary to break down these large containers and process them for reuse. By choosing our recycling services for your IBC container, you can rest assured that your tote will be recycled in a manner that is both eco-friendly and sustainable.
Contact Us Today in Houston
At Coastal Container Services, we understand that recycling is not just a buzzword, but an essential aspect of protecting our planet. Our dedication to making the process as simple and cost-effective as possible for our customers is the driving force behind our IBC tote recycling services. Reach out to us today to discover how our recycling services can help you make a positive impact on the environment and become a steward for our planet's future.